Perfect Opportunity For Imperfect Help
My name is Valerie Moreno and I am the author of Nuance and Bubbles blog. I am passionate about community and its intricacies, about being part of a creative conversation with other creatives and about documenting life through photography and writing. I was born and raised in Montreal but I'm of Salvadorian decent, currently living on the Island of Puerto Rico with my husband.  I've always liked stories and the small details in them that add beauty and charm. I am currently pursuing a creative entrepreneurial career but I also have a passion for God and His word and so I travel to different places to teach and preach it creatively. 
---
"If you can't feed one hundred, just feed one" ~ Mother Teresa
     I was going home from work that night, but unlike other nights it was raining really hard. When I arrived to the light at which sometimes some homeless people ask for money, completely bent under the wind and torrential rain was a petite woman asking for spare change. I had seen her before in different places and was drawn to her, but it just never worked out for me to be so close to her like I was that night as I waited for the green light.
     I quickly shoveled empty food wrappers and empty plates in the back of my car out of the way trying to find an umbrella to give her and was glad when my fingertips grasped one. I lowered my window halfway in the downpour and gave it to her, though because of where I was on the road I couldn't stop for long, so I kept driving home and in order to get some things to give her. When I arrived, I explained to my husband what I was doing and so together we gathered a sweater, socks and some snacks to give to her but to my dismay when we passed by the spot where I had seen her, she was nowhere to be found.
     My husband kept driving around and I decided to get off and explore that corner to see if maybe she had tried to find shelter somewhere. I kept walking around and when I was about to give up my search, I saw her. By then, the raining had ceased.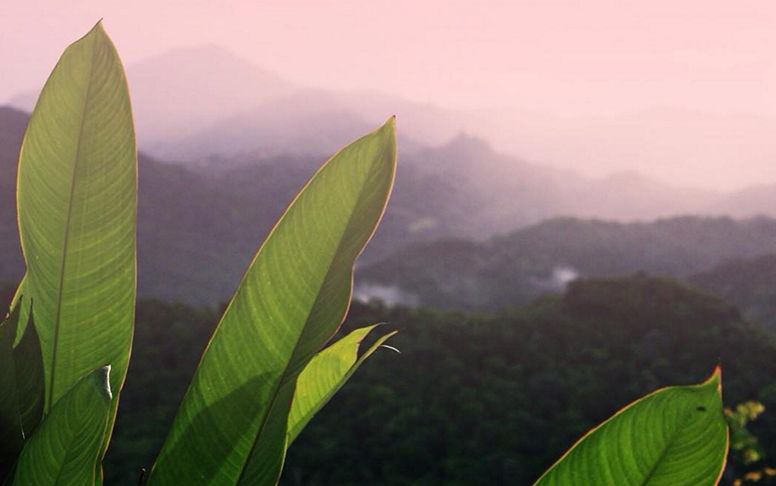 I approached her and introduced myself, and to be honest, I was little apprehensive because I just didn't know what her reaction would be. She turned towards me and flashed an amazing smile. She told me her name was Leslie and for a few minutes we had a simple but unforgettable conversation, unforgettable especially for me. I asked if she could use any of the things I had gathered with her in mind and she was so grateful to receive it all and to my surprise, she even hugged me.
     Like many Puerto Ricans, she lived in in the U.S. mainland and came back to the Island with dreams of slipping back into the life she remembered from her idyllic childhood and youthful nostalgia. Unfortunately, neither her nor the island of her memories were the same when she came back. One thing led to another, and she is now living on the streets of San Juan, Puerto Rico.
   

 In that moment I felt so helpless, because here was this woman that seemed to be in dire need of help, yet surprisingly, she didn't speak like a woman who desired my pity. In fact, even from her place of need, she asked me about my life and listened carefully. I briefly shared what I do and I mustered up as many encouraging words as I could manage without wanting to sound patronizing or judgmental because that was not my intension.
     We ended our exchange with a hug, and from that day on we greet each other when I occasionally find her in the street. After that night, every time I think of her I remember that sometimes we think about helping others but never actually take an action for different reasons. In my case, I often want my "helping" to be perfect or to actually create a palpable change. However, "that" special encounter with Leslie taught me that even when it seems like a clumsy effort, we must help. I'll never know what that exchange meant to her, perhaps nothing or maybe it meant a lot, but that's not the point. We can start where we are, use what we have, and even when it's not perfect, we can try to alleviate someone's load. I'm learning not to wait for all elements to be perfectly aligned or for the ideal scenario, for me to lend someone a hand in someway.   
-Valerie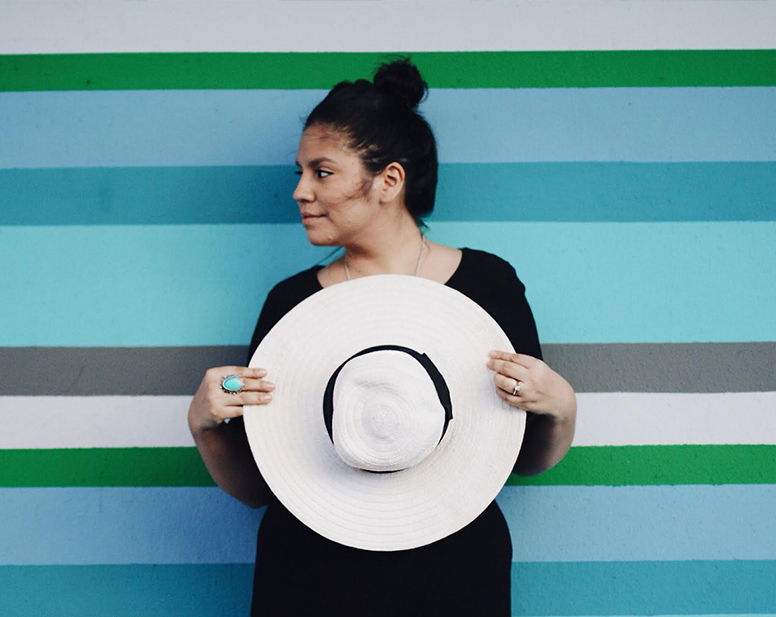 ---