Interview with THR3EFOLD founder, Jessica Kelly
Jessica Kelly is the founder of THR3EFOLD, a company working to connect brands to ethical factories world wide. Born and raised in the south, she's spent the last 7 years working in fashion PR and marketing  in New York City before starting her ethical fashion brokerage company. Today she's telling us how she got her start in the industry, how we can be conscious consumers, and what the future holds for ethical and sustainable fashion!

Where are you from/where did you grow up/where did you go to school?
Jessica: I was born and raised in Charlotte, NC and as a kid, I always loved fashion. I loved it from the time I was eight years old. I'm honestly not sure where it came from, but I loved Vogue magazine and this whole idea that fashion is a wearable art. I loved the beauty that it allowed people to grasp and that it allows you to express yourself to the world, saying whatever it is you need to say each day.
Did you always know you wanted to work in fashion?
Jessica: I had such a love of fashion at a young age and my parents were the type to encourage me to do what I love. They always asked about what I loved doing so I always knew it was possible to live this way; I never had to buck the system to pursue a life in fashion. The more time I've spent in the industry the more I've loved it, so there was never any question for me that I was working in the right area.
How did you end up in NYC?
Jessica: Well, when I graduated from college, there were no jobs here so I took an opportunity to live in France. I spent a year working as an au pair and learning French. After giving the economy a year to cool off, I moved back to the States and went to New York to pursue my goal of working in fashion.
Tell me about the kind of work you're doing now at THR3EFOLD.
Jessica: In short, we're making ethical manufacturing the norm and looking to get simple answers out to the conscious consumer. We're doing this by linking domestic brands to factories and manufacturing facilities that are taking care of their employees and doing good. Many of our factory partners are really working to better the lives of their employees and communities by working to fight sex trafficking, empowering women, and investing in poor local economies. We really want to work with these companies to help them see their employees and communities out of systematic poverty and into sustainable lives for their families.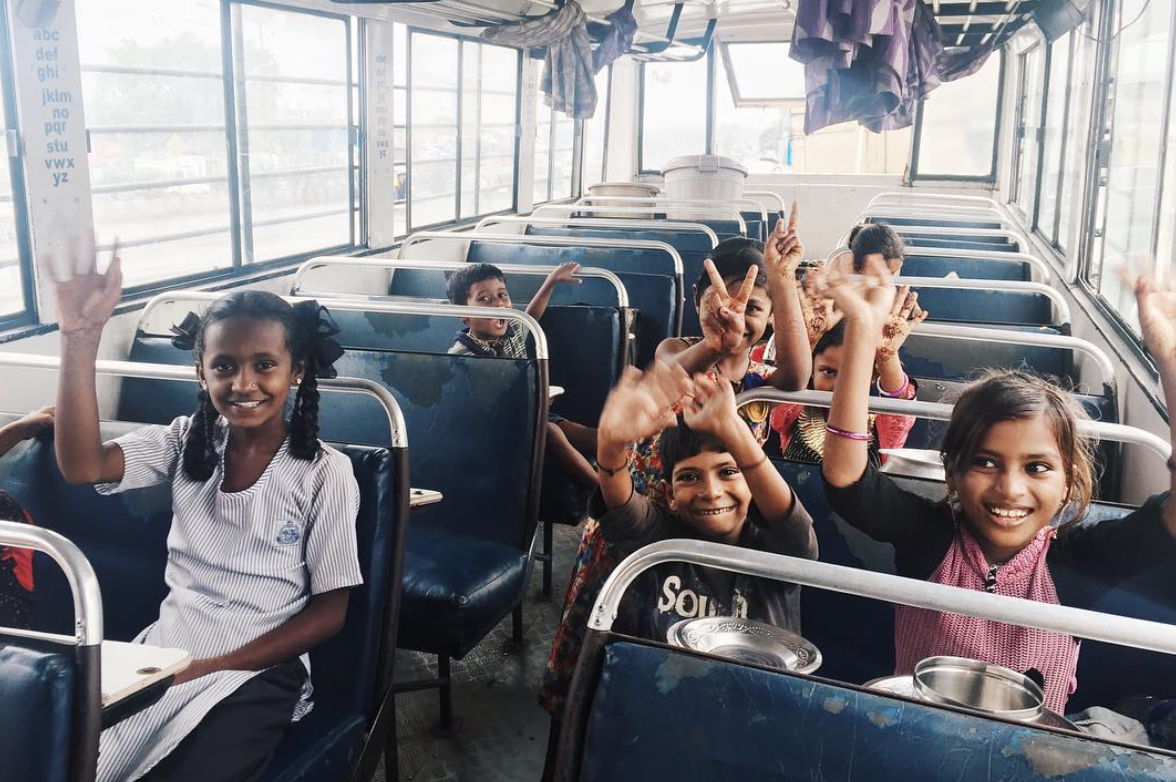 How did you break into the industry and what type of work were you doing prior to THR3EFOLD?
Jessica: When I first moved to NYC, I had taken a random job on craigslist that allowed me to get a place and get settled. Then, I actually found a PR internship on Twitter. So I was interning for free and working as a cocktail waitress on the side, earning tips to make rent-NYC is so expensive!
I worked managing samples in the closet, pulling samples that stylists would use for their photo shoots and then eventually someone there put me in touch with a contact at KCD, the top PR firm in the industry.
My first paid gigs were part of New York Fashion Week. I worked with several brands, including Tory Burch, Oscar De La Renta, Alexander Wang, Tommy Hilfiger, Anna Sui, and Jenny Packham, doing anything and everything that needed to be done for the shows.  I set up tables, transported gowns back and forth, everything!  This was such a crash course into the fashion industry. I learned a lot working this way.
I then worked for Project Trade Show getting over 300 brands ready for market four times per year. It was while I was at Project that I had an opportunity to do a volunteer trip in Zimbabwe.  We were volunteering with feeding programs for school children.  Africa totally changed me, as it really changes everybody. The people were so beautiful and welcoming and need so much, but your help can go so far.
I wanted to look at all of these ways to better their lives and I came back with a heart on fire to start doing something!  I was still so in love with fashion and the wide reach it has all over the world and I knew that creating a healthy business is one of the most sustainable way to make change, so I spent a lot of time networking and meeting with groups to just throw ideas against the wall to see what stuck.
How did you start Thr3efold? 
Jessica: That's when I started THR3EFOLD. I started as a marketing agency to help brands. I worked off of a 10% give back model, donating 10% of my earnings to various groups. But I quickly found this just wasn't enough. It took so much work to really generate enough money to contribute in a real way; I just knew I wanted to be doing more.
How did you start working with your manufacturers?
Jessica: I had been thinking about it for a few years and eventually felt like I had to go to India to take it forward and really give it life. I had a connection in Mumbai and at the time, it made send to just go and see. 
People often assume that product made in Asia is bound to be bad, but this just isn't the case. I found amazing factories that are taking great care of their employees. They're offering above fair market wages, excellent parental leave options, on-site child care options, all great things! I started working to really educate myself on what was going on in these factories and pushed many of my assumptions aside.
That's really encouraging to hear! Can you share some things shoppers can look for as they am to make concious decisions?
Jessica: Part of our work at THR3EFOLD is to bring simple answers to consumers, because often this just doesn't exist.  You can always to research on a retailer's site if they've made information available. You can also follow ethical bloggers that are working to dig a little bit deeper and can provide more information than sites might provide on their own.
I would also encourage people to be wary of their own assumptions. Just because something is "Made in America" doesn't always mean the employees are well cared for or compensated fairly. Also remember that sometimes brands aren't transparent because their product is proprietary and they don't want it duplicated.  Just because they aren't talking about their efforts doesn't mean they're doing unethical work. That's why it's important to dig deeper.
As consumers, we won't always have all the answers so it's also important to just be conscious about purchasing only what you really need and spend time researching those items. Also, don't forget about purchasing second hand. The second hand industry is growing rapidly because we're disposing of so much clothing as a society. This is a great way to limit waste and to give pieces continued life!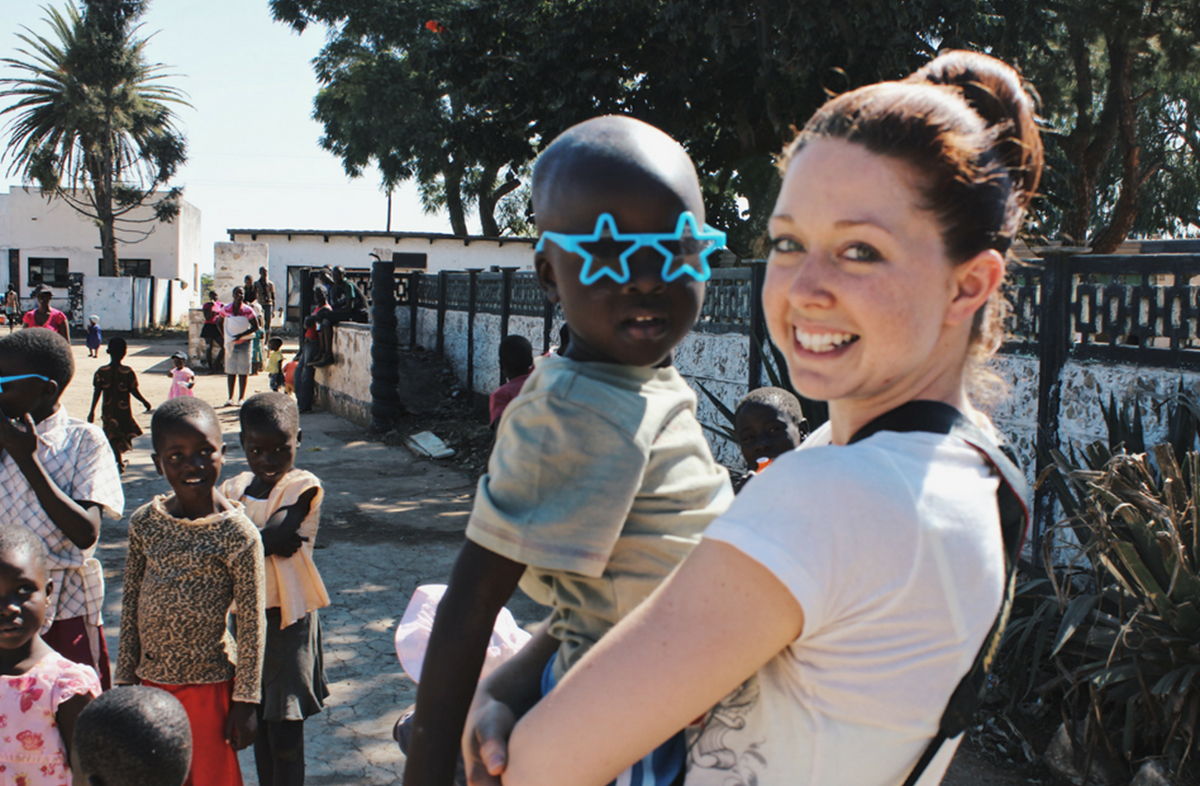 Is it part of your work to give back?
Jessica: The give back portion of our work focuses exclusively on finding good factories that are taking care of employees and giving them work. This is the most scalable and sustainable way we can create change. 
Why is it so important to you that companies know where their products are made?
Jessica: Well because when a factory collapses and kills 1,134 people in one day, it's not enough to say it's not my problem. The factory that collapsed in Bangladesh in 2013 killed and injured thousands of people. 
Any upcoming plans you have?
Jessica: It's the fourth anniversary of the Rana Plaza collapse in Bangladesh. The collapse of that factory killed 1,100 people and injured another 2,500. That event really did a lot to spur this movement and the push the conversation about ethical fashion forward. 
We're doing a panel of business owners, including HALF UNITED's Carmin Black, that are working toward making an entirely ethical fashion industry a reality. We're also doing a pop-up marketplace that will feature ethical and sustainable brands, too. 
You can get tickets, here. 
What do you see as the future for the fashion industry?
Jessica: I don't want ethical and sustainable fashion to be a novel concept anymore. It has to become the norm.
Ok, this is a speed round, so answer these as fast as you can.
Coffee or tea, and how do you take it?
Jessica: Coffee- black, like a New Yorker.
What is your spirit animal?
Jessica: A dog. They're friendly, and they're always up for an adventure.
Would you rather live your life with lobster claws instead hands, or a lobster tail instead of legs?
Jessica: Tail, even though a mermaid tail would be a lot sexier, I think a tail in general would be much more accessible.
If you could make dinner for one person, living or dead, who would it be? What would you make them?
Jessica: Richard Branson of Virgin. Lemon garlic baked salmon and sauteed squash and sweet potatoes- something I normally make.
What is a global issue or current event that is close to your heart? 
Jessica: Ethical fashion.
Ok, and the last question is, what is your all-time favorite 90's jam?
Jessica: "Don't Speak"- No Doubt. That whole album would be one I could be stranded with on a desert island with.
You can learn more about Jess and THR3EFOLDby going to www.thr3efold.com!