Dance for a Cure
Hello! My name is Elizabeth Wilbur and I live in Fullerton, California, with three of my 172 sorority sisters. Two years ago I moved from a town in the middle of the Golden State that had more cows than people. I am a student at California State University, Fullerton, majoring in public relations. I am also a nanny for two tiny twin boys.
---
In 2nd grade I woke up with what I thought was a big headache. Holding my head with one hand, and the walls of the hallway with my other, I told my parents I didn't want to go to school. After taking my 102-degree temperature, they agreed. That same day, my pediatrician sent me to our local hospital, who then sent me to the closest Children's Miracle Network Hospital an hour away from home. After 15 days, a temporary shunt surgery, and too many blood tests than I would have liked, the doctor's knew I had a spontaneous brain hemorrhage. I was released from the oncology floor and thought I'd never walk into a CMN Hospital again. I was wrong.
Now I get to visit the hospital with a happier heart, knowing that I'm there on behalf of a club on my campus, called TitanTHON. We are a group of "big kids dancing for little kids." We raise money all year to help Children's Hospital of Orange County buy equipment to make kids healthy and toys to make them smile. For the past two years I've gathered in the largest rentable space on campus with close to 300 of my friends, old and new, to dance for kids who can't.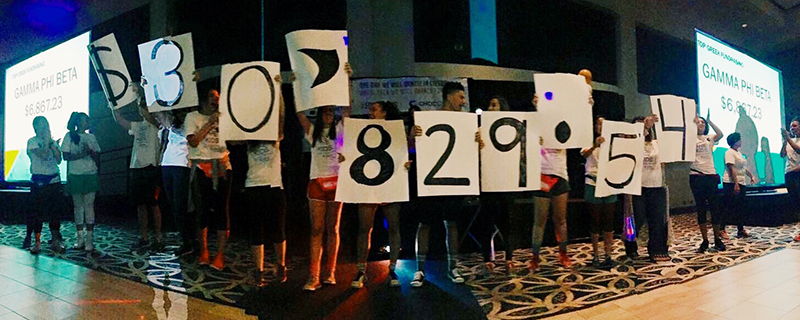 The best part of this special night happens at the top of every hour, when we get to hear miracle families tell their story. One family talked about how important it was to them that the hospital would not deny their child to be cared for based on their financial standing. One miracle kid said her favorite part of being in the hospital was shooting foam Nerf gun bullets through the hallways with the nurses. At the end of the night, we heard Keturah's story.
Immediately after birth, Keturah, age 11, was diagnosed with Bilateral Vocal Cord Paralysis, making it difficult for her to eat and breathe on her own. Two years worth of surgeries and procedures later, she uses a ventilator every night to sleep and continues to visit CHOC on a weekly basis. Keturah's pictures played on a slideshow as she shyly stood by her older brother and sister. Her mom shed a few tears telling her daughters miracle story. She explained their experience of driving 60 miles one way to get to appointments and procedures. Just as they explained how important it was to get the best care for their child, I couldn't help but reflect on how miniscule my role suddenly felt.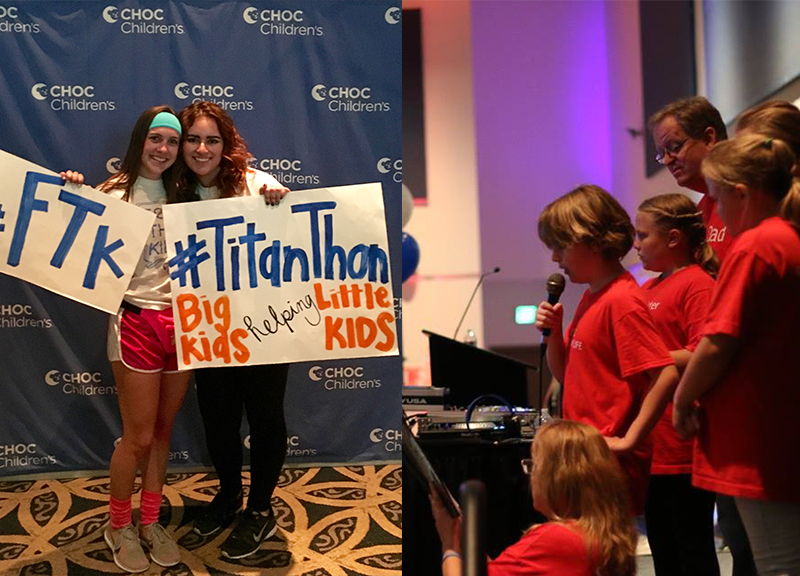 In my 2nd grade experience at the hospital, I got lucky! Really lucky. I was released just before Christmas. But some of the Miracle Kids who come to TitanTHON have had to spend two or three holidays in a hospital bed. This is why I look forward to that one night every year that I can celebrate being a part of something bigger than myself.
"One day we will dance in celebration. Until then we will dance for a cure."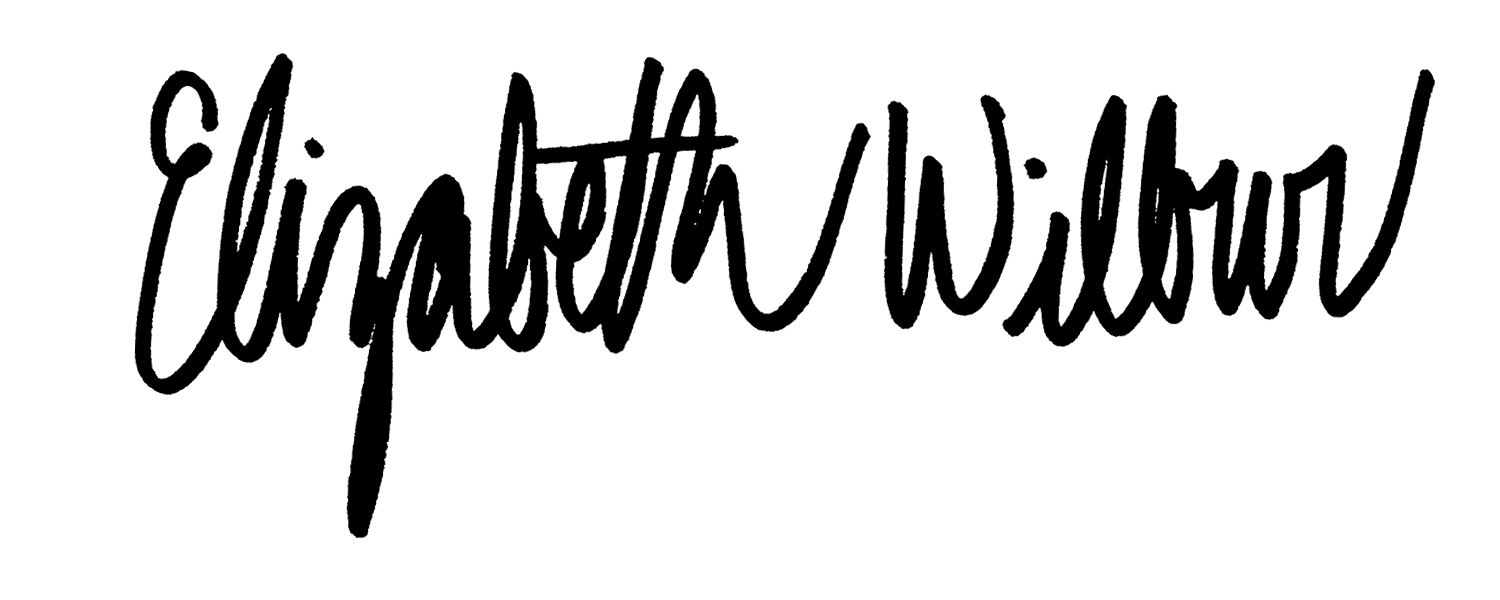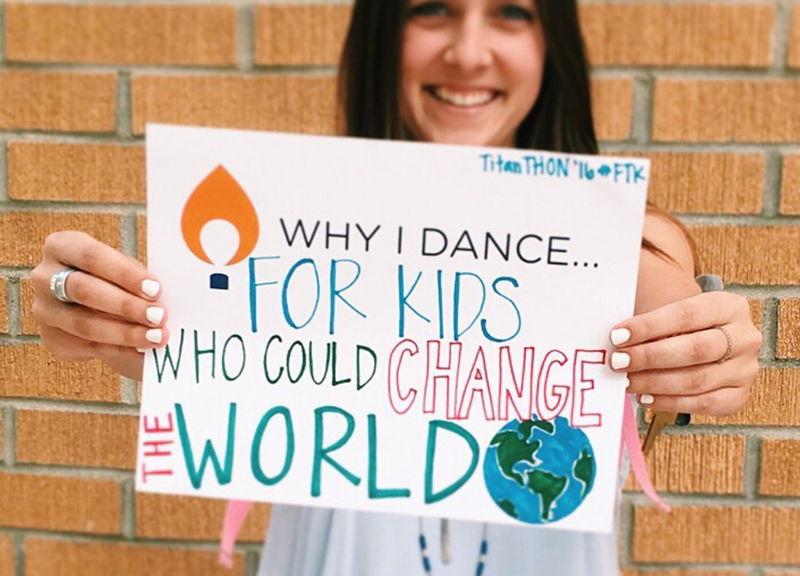 ---