---
Interview with CEO of Savy, Disha Shidham
Disha Shidham is the founder of Savy, a company that gives consumers a voice as they shop online and helps small businesses better price their products. Savy has been featured on Shark Tank, in LifeHack.org, Huffington Post, Columbus CEO and more. Disha got her start in entrepreneurship when she was a junior in high school and loves adding value to amazing businesses like HALF UNITED!

Where are you from/where did you grow up?
I was born in India and moved to the United States with my parents and older brother when I was a month old. For the most part, I grew up in a suburb of Columbus, Ohio.
What were you like as a kid?
I was a pretty peculiar kid. I've had an entrepreneurial spirit for as long as I can remember, from selling a version of "Pet Rocks" in elementary school to fundraising for the literary magazine I was the editor of in high school. I've always had an insatiable desire to learn and create; this desire presented itself both artistically (I used to draw, paint and play the violin) and academically.
How did you end up in Wilmington, NC?
I ended up moving to Wilmington in August of this year after running the Hero Program for Tru Colors Brewery. My team and I developed an entrepreneurship curriculum that tested the discipline, motivation and propensity to learn of 11 gang leaders - seeing whether their leadership and sales skills could be applied to starting a new brewery. Tru Colors is aiming to solve gang violence by brewing great beer and honest conversation. After spending 8 weeks in Wilmington I feel in love with the town and decided to officially move here!
How did you start Savy?
The Savy Story began back in the summer of 2014. I participated in the MIT Launch Summer Program, a 4-week entrepreneurship boot camp for high school students where we learned about startups by actually starting startups. Over the course of 4 weeks we built MVPs (minimum viable products), conducted surveys and practiced pitches, trying to get as much traction as we could in the little time we had. I had never explored the opportunity of entrepreneurship before (my high school didn't offer classes or any entrepreneurship clubs) but I quickly realized I loved the idea of building something with your sweat and tears and watching it add value to peoples' lives.
Inspired by my summer in Boston, I continued with the concept I developed at MIT during my senior year of high school. I participated in Catapult Ideas, an incubator for high school startups, which helped hone my startup idea into an actionable and monetizable business. As my startup gained steam I began living a double life - making design mockups by night and going to school during the day. Sometimes I missed class altogether to attend events like the first Empower Women Entrepreneurial Event where I spoke to Ohio's Speaker of the House, Cliff Rosenberger, about my company and how to increase diversity in business. I quickly became known as the "high school entrepreneur" in Columbus' startup community, being the youngest entrepreneur in Rev1 Venture's ecosystem and often taking Friday's off to fly to Chicago to attend Catapult's weekend meet-ups.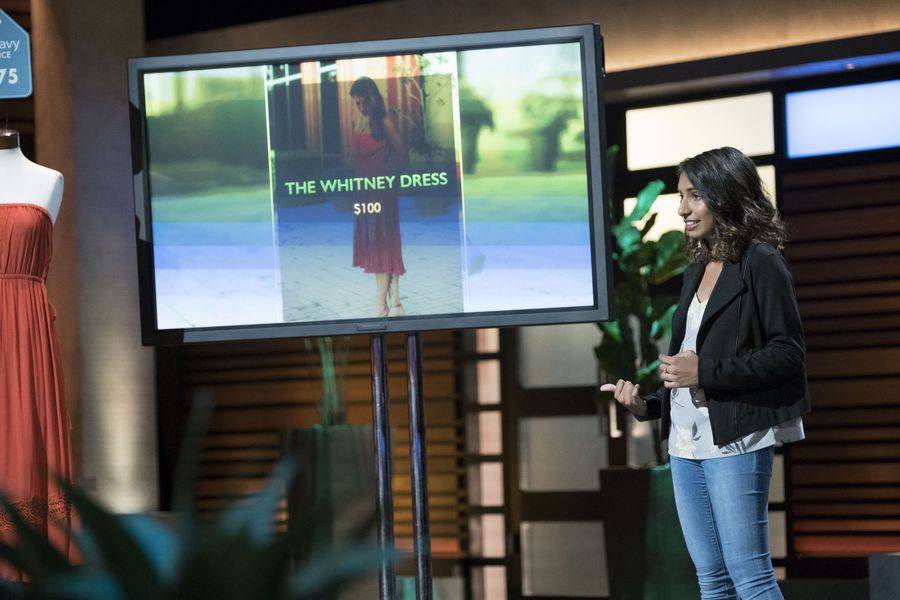 My dedication definitely paid off. I was the winner of Catapult Ideas' Demo Day, awarded The Most Investable and Overall Favorite startup of the program. My success during Demo Day granted me a scholarship to attend Draper University, a six week summer program in San Mateo run by eclectic billionaire Tim Draper, investor in Tesla, SpaceX, Skype and Hotmail. My time in Silicon Valley expanded my horizon as an entrepreneur, hearing esteemed veterans of the startup world bestow their wisdom and describe obstacles they had faced early on, ones I was then learning to overcome. Those six weeks let me know I wasn't alone.
During Draper University's Demo Day, I pitched against 70 other companies run by entrepreneurs that were 5-10 years older than me, and even though I was the youngest participant, I placed 5th in the entire competition. My success at Draper University's and Catapult's Demo Days further strengthened my resolve - this was what I wanted to do. Furthermore, I wanted to do it now. I decided to postpone my enrollment in college, taking the last two years to work on my business.
These past two years have definitely had their ups and downs just as any startup's story does. I pivoted my business from its initial concept to what it is today, learning that succeeding in the startup space requires flexibility and a certain tolerance for uncertainty. I gained a plethora of real world experience, from becoming a better public speaking to learning how to manage a remote team. I even learned how to code, building the initial versions of Savy's website and app from scratch. I'm sure this coming year will lend itself to the same number of, if not more, opportunities to grow. Everyday I hear how Savy is helping cultivate relationships between customers and business owners, how businesses are increasing conversions and in turn increasing revenue, how customers are happy to have a say in how much they pay for products that they love. And everyday this feedback drives me onwards.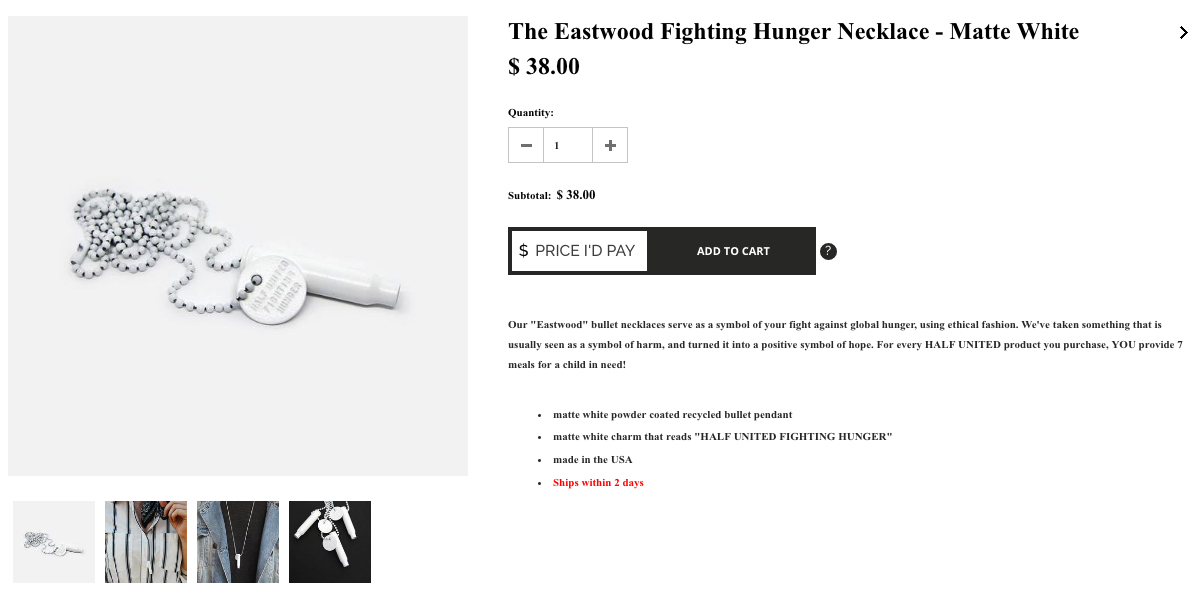 How do you know about HALF UNITED?
Savy has actually partnered with HALF UNITED to run a special Name Your Price promotion - essentially customers get items they love at prices they choose! We're so excited to do our HALF and help HALF UNITED provide more meals for children in need!
Ok, this is a speed round, so answer these as fast as you can....
Coffee or tea, and how do you take it?
Coffee with cream and sugar!
Morning person or night owl?
Depends on the time of year. During the summer I'm more of a morning person, but during the winter I'm a night owl.
Would you rather live your life with lobster claws instead hands, or a lobster tail instead of legs?
Definitely a lobster tail instead of legs!
If you could make dinner for one person, living or dead, who would it be? What would you make them?
I would make traditional chicken curry and rice for Elon Musk.
What is a global issue or current event that is close to your heart?
Global warming and environmental sustainability.
Do you have a favorite quote?
"And now that you don't have to be perfect, you can be good" - John Steinbeck, East of Eden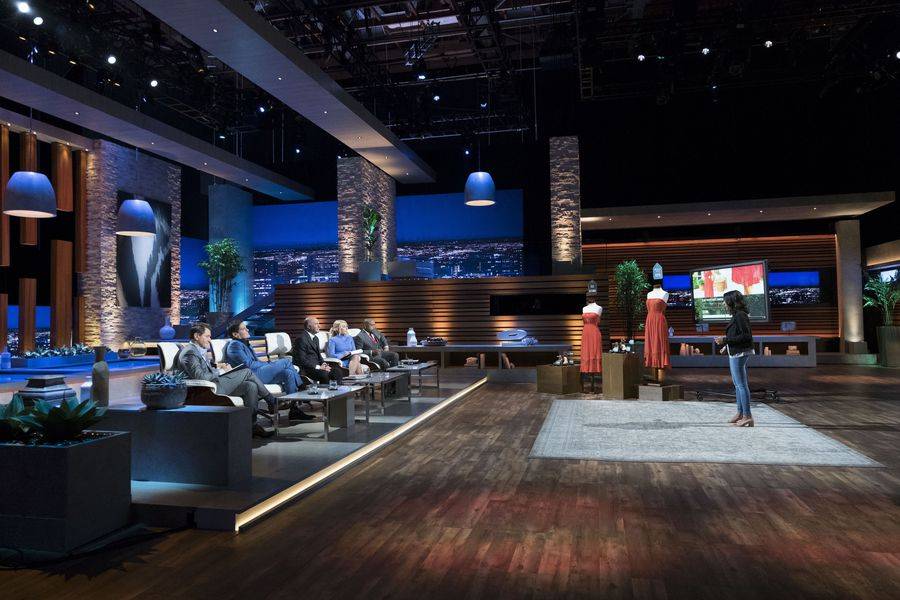 ---