---
HALF UNITED was founded in 2009 by brother/sister duo, Christian and Carmin Black. Christian and Carmin's up-bringing set the stage for the conception of HU. Their father, a pastor and carpenter, and their mother, an interior designer and restaurant owner, instilled in them a love for people, design, fashion, food and entrepreneurship. In 2008, fresh out of college (ECU Pirates, Arrrg!), Carmin found that her degree in journalism may not have been her true calling in life and decided to take an internship with TOMS Shoes. While on the road, traveling to college campuses spreading the TOMS movement, Carmin learned that it was possible to pair philanthropy and business. This sparked the idea for HALF UNITED, to feed children in need using fashion. Carmin moved back to Wilmington, NC, to team with her brother, Christian (who was working on his own men's clothing line), to start their business. With a combined investment of $200, HALF UNITED was off the ground. 8 years and 600,000 meals later, HALF UNITED is working hard to attack the root causes of hunger, in an effort that is 100% funded by HU customers.
WHY THE NAME HALF UNITED?
Our supporters are doing their HALF by UNITING together to make a lasting change in the lives of children around the globe. United we stand but divided we fall!
THE FIGHTING HUNGER NECKLACE
Not long after HU was founded did the search for a symbol of our customer's FIGHT against global hunger begin. Having little money to work with, the HALF UNITED team began looking for something that could be recycled into jewelry that would present a powerful message.  That's when a friend donated a handful of recycled bullet casings, suggesting to use them in jewelry designs. "We were sitting in my living room, holding these recycled casings when it clicked", stated HU Co-Founder, Carmin Black. "These casings will be a representation of our fight against hunger!  Every time a customer purchases a 'Fighting Hunger' necklace they are peacefully fighting hunger all over the world." Now, 6 years later, the perfectly named "Fighting Hunger Bullet Necklace" remains a best seller and has become a major staple piece for HALF UNITED. The "Fighting Hunger" bullet necklaces represent YOUR fight against global hunger. HALF UNITED is repurposing bullets for good!  For every HALF UNITED product you purchase, YOU give 7 meals to a child in need. Thank you for being a fighter and standing for what's right. Thank you for making a change in the world and making a difference in the life of a child.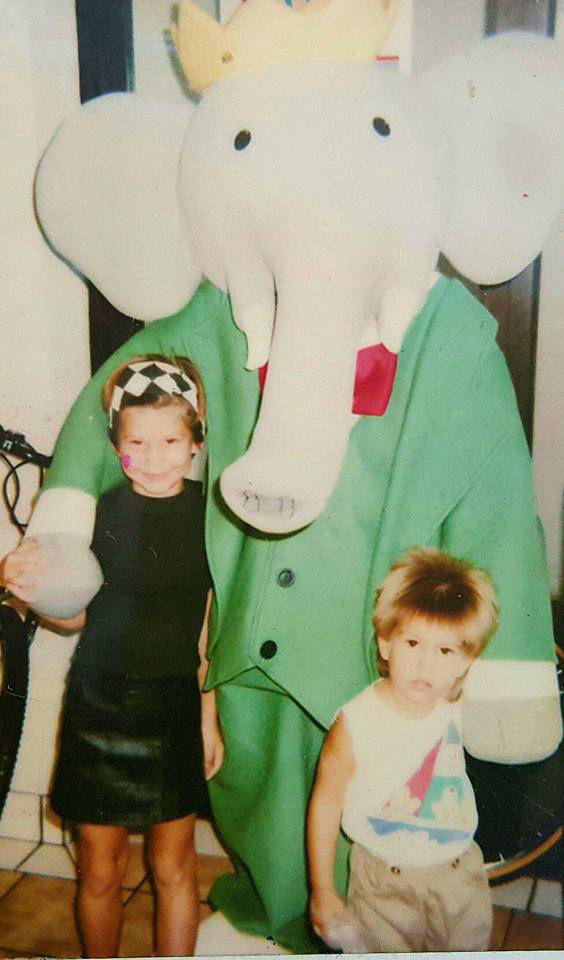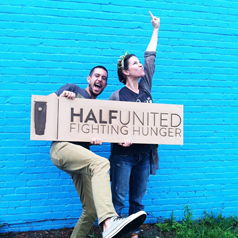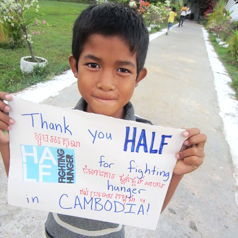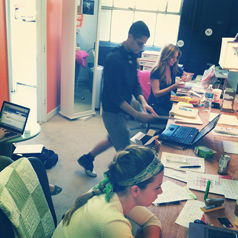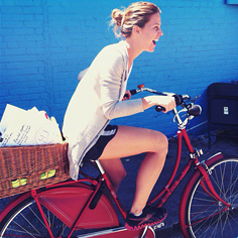 ---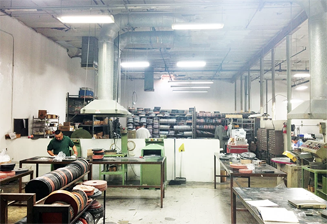 HALF UNITED metal goods are proudly manufactured in the USA at A&R casting in Los Angeles, California. Once manufactered, our team of hand makers assembles and puts finishing touches on our products at our headquarters in Wilmington, NC.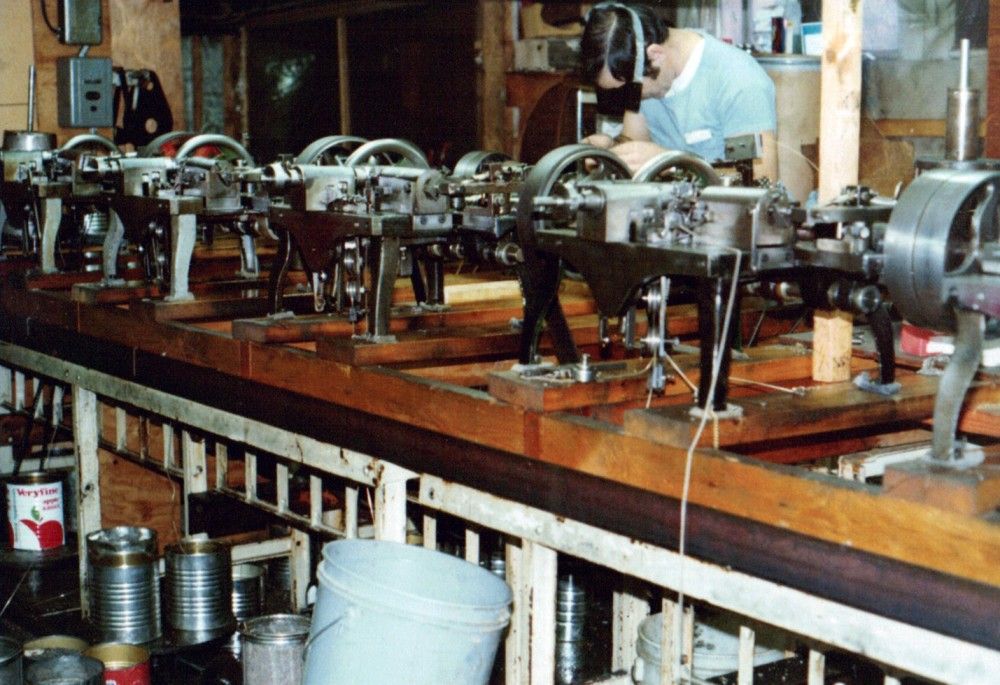 Chain used to create HALF UNITED jewelry is manufactured and assembled at Garlan Chain Co. in Attleboro, MA.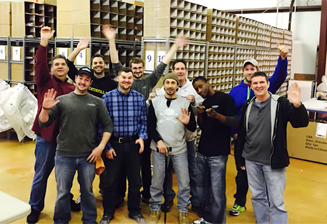 HALF UNITED apparel is screen printed in our hometown of Wilmington, NC by our friends at Seaside Silk Screening.

---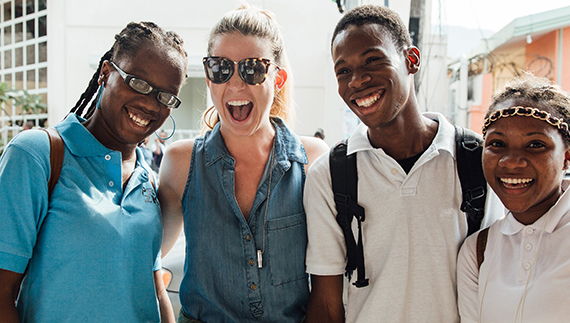 Since 2009, we have partnered with organizations in countries including Haiti, Fiji, Liberia, Madagsacar, Nepal, Cambodia, and the United States. We are currently partnered with the USA Food Bank of Central and Eastern North Carolina, the Cape Fear Volunteer Center, the Empowerment Advocates International of Cambodia and Madagascar, Papillion Enterprises in Haiti, the EAI Orphanage in Cambodia, and the Northern Christian Training Center Orphanage of Fiji, as well as the What If Foundation of Haiti and Vigilant of Hope, in Wilmington, NC.
Click below, to learn more about our giving in each country