---


Around the world there are roughly 840 million people that go to bed hungry each night with 13.1 million being children in the United States. At HALF UNITED, we have merged our passion to help people in need with our love for fashion. The result has been a devotion of our lives to provide everyone with the opportunity to change lives all over the globe. For every HALF UNITED product you purchase, YOU provide 7 meals for a child in need. Together with our giving partners, your purchases fund feeding programs in the USA, & Haiti, that to date, have provided nearly 800,000 meals for children in need! Thank you for doing your HALF :)

---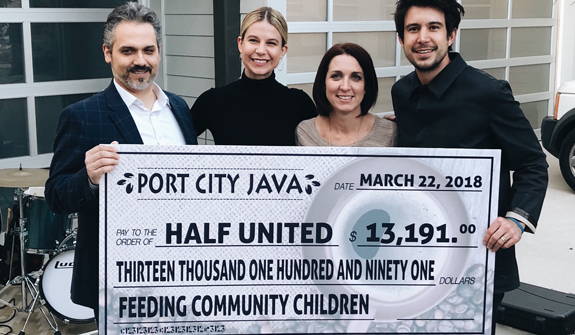 THE USA
From funding after school meal programs, to packing meals for the hungry, to planting and maintaining community gardens, to responding to natural disasters in the USA, at HALF UNITED we are consistently working to feed children right here at home.
HALF UNITED is a funding partner of The Food Bank, a volunteer partner at Mother Hubbards Cupboard, and recently completed a partnership with Port City Java that provided $13,191 to feed children locally! That's enough to provide more than 50,000 meals for children in need!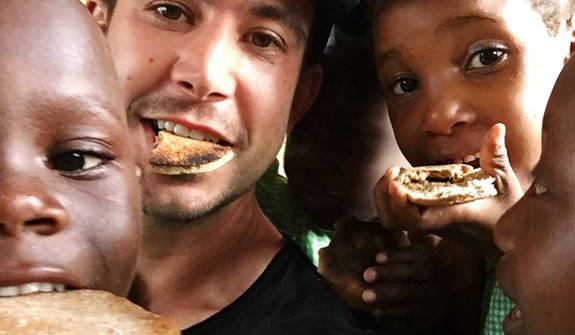 HAITI
In Haiti, we work not only with children, but with their families as well, empowering parents by providing them with the jobs they need to provide for their children. We work with Haiti Made, an organziation that employs Haitians full time. We believe that people in need don't need hand outs, rather they need life empowering jobs to provide for themselves and their familes, long-term.
We have partnered with Elevating Ministries to aid in funding a feeding program that feeds more than 5,000 Haitian students a day! Your HU purchases have funded the construction of numerous bread ovens and fresh grain that is used to feed children in need!